Mike Roig, Sculpture
Currently Showing & Upcoming Events
Upcoming: The 25th Annual Art in the Garden Sculpture Show: May 4, 5 & 11 and the Georgia College commission installation.
On the Wing, below, a sizeable commission for a Georgia company, was successfully installed.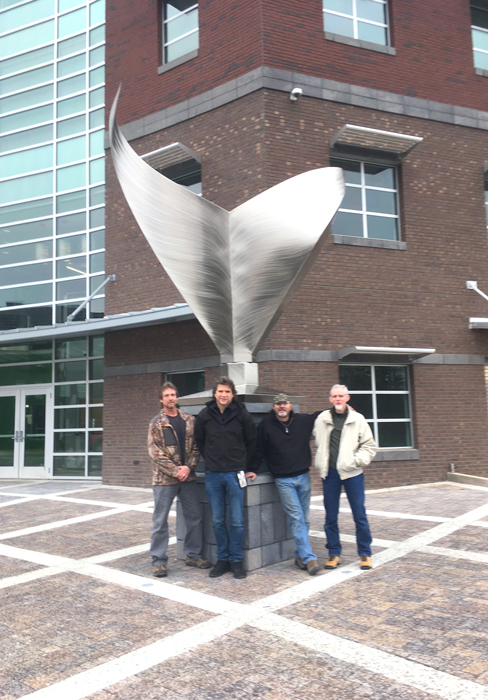 *****
Shapeshifter said adieu to Kingsport, Tennessee's Sculpture Walk in May
and will soon head to its permanent home in Hickory, NC.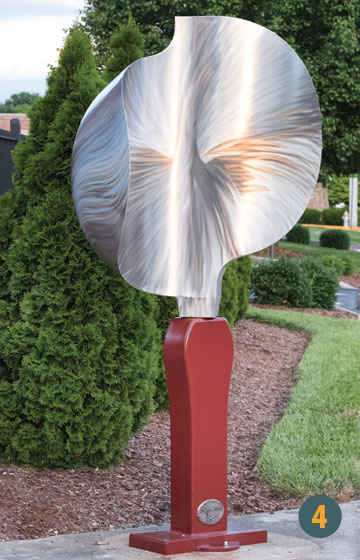 *****
Nested finished its two-year display in Chapel Hill's Sculpture Visions Exhibition and headed to the
2019 International Kinetic Art Exhibit and Symposium in Boynton Beach, Florida for a year in the sun.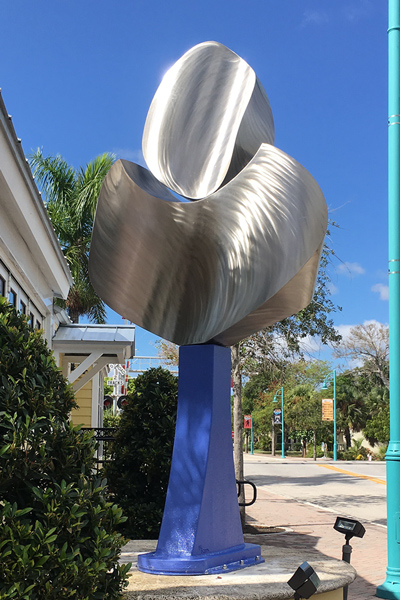 *****
Thanks to all who came out to the 2018 Open Studio Tour and made it such a success this year.
Here's a view of some of the sculpture from that show, in case you missed it.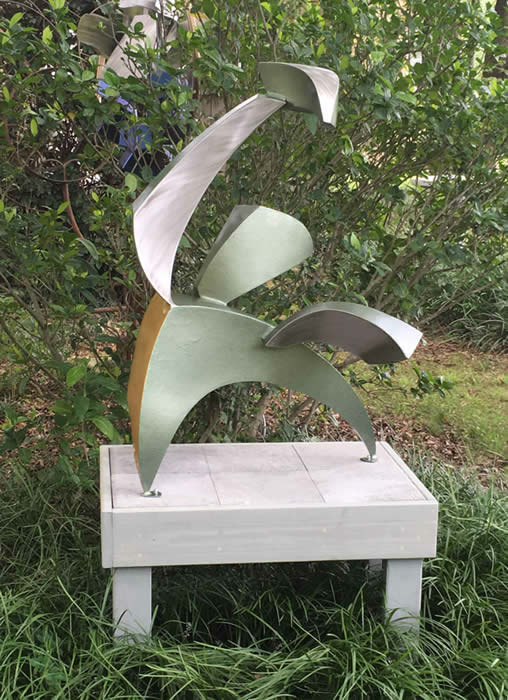 Dragonet 2018
©2019 Mike Roig, All Rights Reserved