Mike Roig, Sculpture
2019 Events
Thanks to the many who came to Open Studio Tour 2019 in November.
We hope to see you again next year.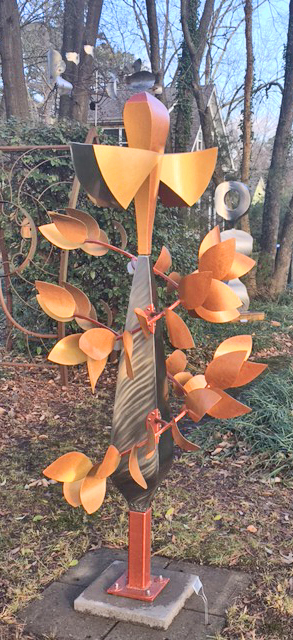 Sculpture Walk on Chetola Lake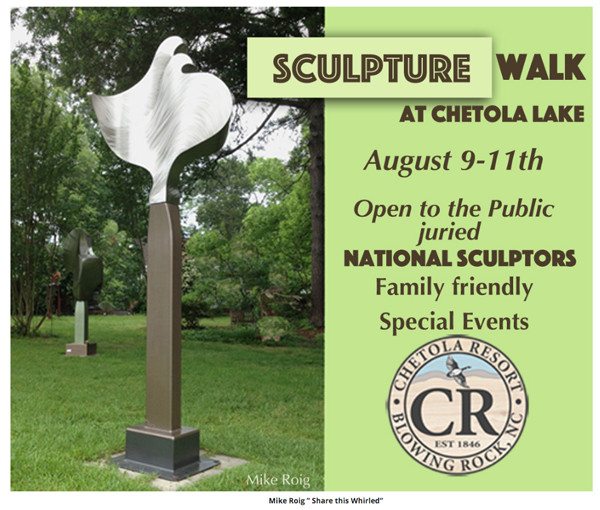 *****
We enjoyed a very successful 25th Annual Art in the Garden Sculpture Show: May 4, 5 & 11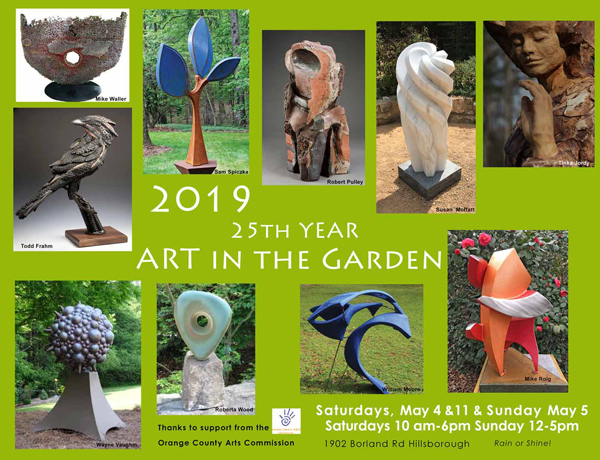 Thanks to all who joined us for this annual sculpture celebration in a beautiful setting just outside Chapel Hill and Carrboro.
Our 25th show featured live music and poetry readings along with the work of ten talented sculptors
We look forward to seeing you next year.
*****
Portal was successfully installed at the Kingsport, TN transit center and will return home in October.
*****
A solo exhibition of my work opened May 17th at the River Gallery in Chattanooga, Tn. Through June 2019.
*****
Share This Whirled has gone to Blowing Rock, NC for a yearlong exhibition of sculpture at Chetola Resort.
*****
Soon to be Installed:
Skylines, or should I say, Skylines Redux, has been updated and installed at its permanent new home in Black Mountain at the new Hilton Hotel.
*****
Nested was part of the 2019 International Kinetic Art Exhibit and Symposium in Boynton Beach, Florida and returned home October 3, 2019.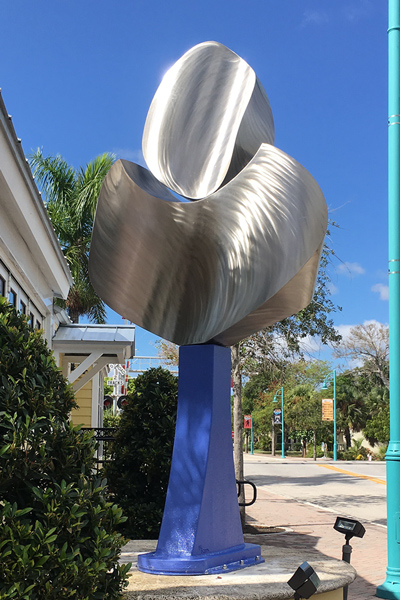 Recently Installed:
Spreading Her Wings, a commission for Georgia College in Milledgeville, Ga.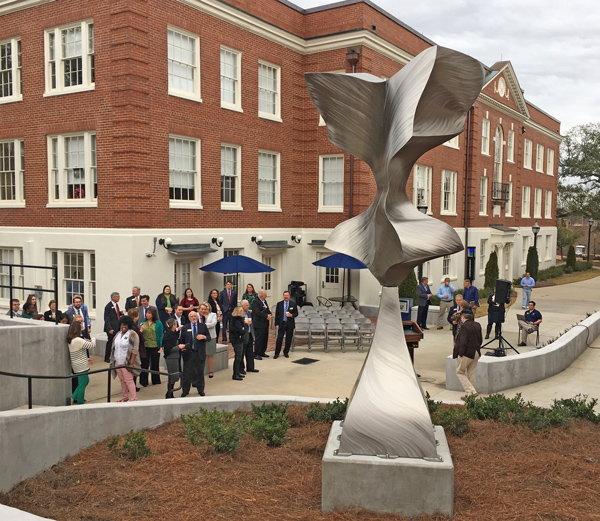 *****
Just prior to that On the Wing, below, a sizeable commission for a Georgia company,
was successfully installed. Public Sculpture page here.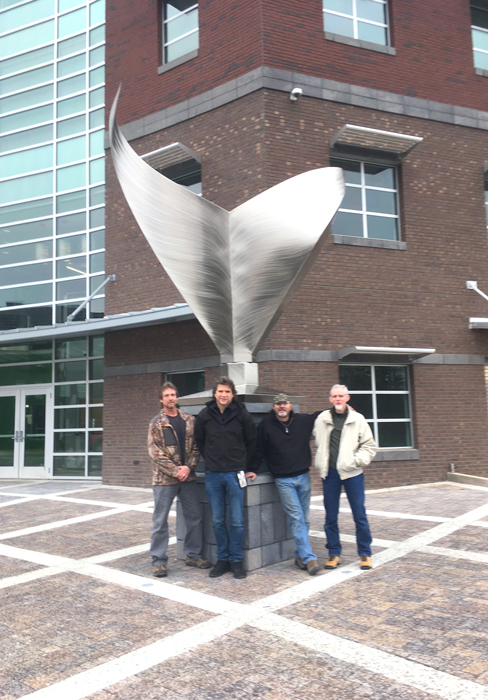 *****
Shapeshifter has moved to its permenant home in Hickory, NC.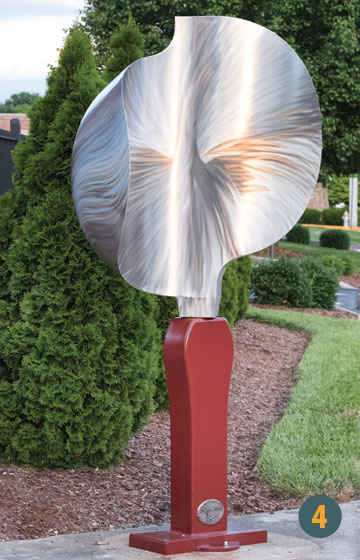 ****
©2019 Mike Roig, All Rights Reserved